I have searched high and low for a recipe and method for how to make the most delicious banana bread however, I could not, I must have tried 50 different recipes until I decided that it was time to make my own, and guess what – It worked!!
Ingredients;
2 Eggs – beaten well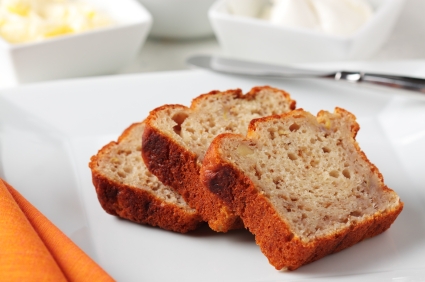 115g Butter at room temperature (it can be salted or without salt)
250g Plain Flour (sifted)
115g Brown Caster sugar or Demerara sugar (mashed into a fine powder using a Pestle and Mortar)
1/4 tsp. of Salt (equal to a pinch)
1 tsp. bicarbonate of soda
500g of Bananas mashed well (I like to use older mushy bananas as they seem to produce a better flavour)
Method
First things first, set the oven to 180 degrees Celsius, then grease a baking loaf tin with butter, lightly as if you use too much this can be detrimental to texture of the bread. I also like to use a tin shaped grease proof paper liner, just to ensure that the banana bread does not stick to the sides of the tin. You can use the liner and lightly grease the paper.
Cream together the butter and the sugar until you reach a golden, smooth consistency. Add the eggs one at a time to the sugar and butter mixture, ensuring that you beat it well before adding the second egg. Add the banana mash mixture to the butter and sugar mix and stir well, making sure you incorporate all the ingredients properly.  Stir the banana mixture into the flour mixture make sure that you add as much air to the mixture, as this ensures that the consistency of the loaf will remain light and fluffy. Then carefully pour the batter into the loaf tin and place in the oven for 1 hour, checking regularly, making sure it is not burning. The way you check if the bread is done, is by inserting a skewer into the centre of the bread and if it comes out clean, then the bread is ready. Take the banana bread out of the oven and leave in the tin for 10 minutes. Then after 10 minutes, remove the bread and place on a cooling rack. Leave until the bread is completely cold. If you are serving it as a dessert, then you can remove it from the oven and slice it whilst it is still warm, placing a dollop of cream or ice cream on top, which works as a perfect, refreshingly delicious dessert or, you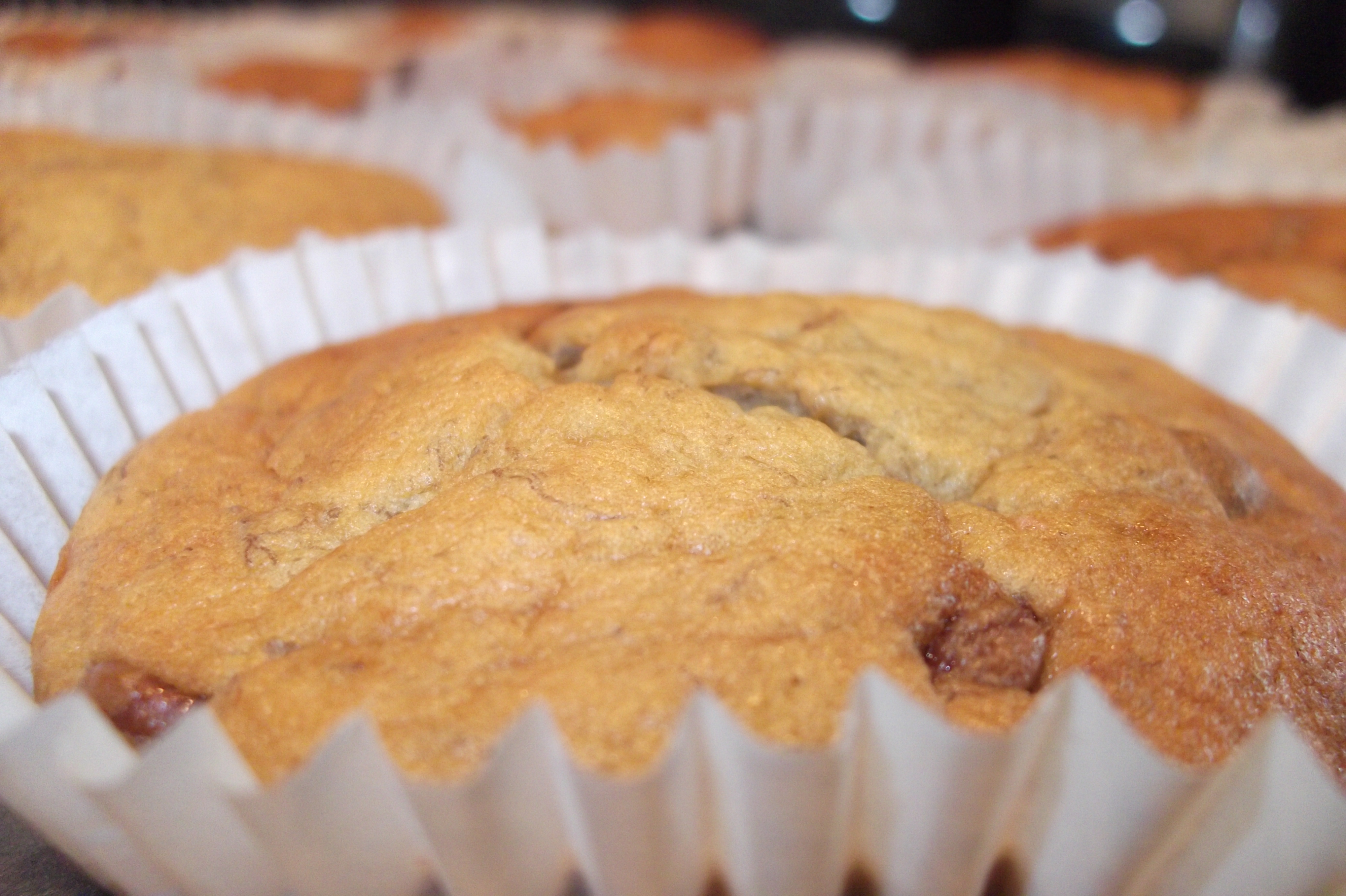 can ice with a banana buttercream, that you can find the recipe by following the buttercream link.
You can even use these ingredients to make banana bread cupcakes. I just poured the mixture into 12 cupcake liners and added a few chocolate chips to the mix and popped them into the oven for 20-25 minutes. I checked regularly as there is an extremely fine line between perfectly cooked and burnt cupcakes. They are so beautiful with the marbling of the banana and the chocolate chips, that I don't feel that it is necessary to add buttercream or cream. They are perfect as they are, soft but sticky texture, perfect for elevenses!
Banana bread works well with a number of flavours, so make sure you experiment. That way you, yourself can design your very own bespoke version of this delicious bread.
If you have any questions of comments, please feel free to email me at; jennifer@jenniferscakes.co.uk or leave a comment and I will get reply to you as soon as I can.
ENJOY!